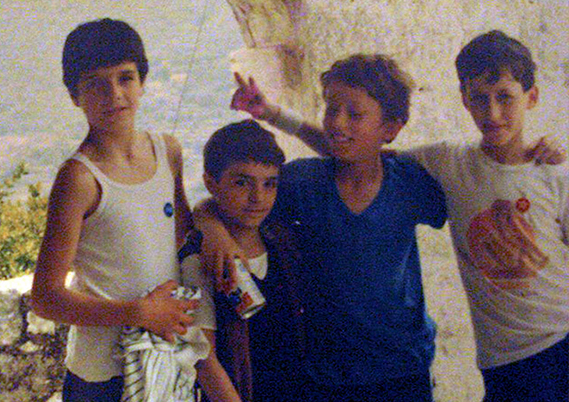 We were born in 1976 and 1977 in the capital of Montenegro, Podgorica. Our family roots, according to some studies, go back to ancient Illyrians. Illyrians were the first to inhabit the territory of Montenegro and they lived in this area until the 2nd century BC.
When the two of us were 5 and 6, in 1982, we moved with our parents and our sister in the Old Town in Kotor, to a house in the so-called Craftsman Street. We spent our entire childhood playing on the streets of the Old Town, alongside its ramparts and inside the towers. After the 1979 earthquake, Kotor was in a phase of rebuilding for some time. Afterwards, tourists started coming and visiting it as well as they do today, in even greater number every year. ivan boris old 02We got used to tourists coming here since we were little and we are aware of their importance. Our first steps in the field of tourism go back to our early childhood when we used to show our town to tourists and to tour it together with them, as the town itself was our playground.
After we had lived in the Old Town for about ten years, we moved to a village outside the city walls. We both graduated from maritime school and for some time worked on cargo ships and sailed around the world. Sailing, by the way, has been a tradition of people in Kotor since the 12th century. We sailed as engine officers. After a few years, we decided to quit that job and to try something different – working in tourism. At first, we worked in a tourist agency. Having realised that tourists are satisfied with the service and our attitude, we decided to set up our own business in 2016. Until present, we have been satisfied with the results achieved.We are proud of our country, of its rich, turbulent history, as well as its unreal beauty.Therefore, we want to show it to you, to introduce all its beauties to you and to get you love it at the very first encounter so that you remember it forever and come back to visit it again and again.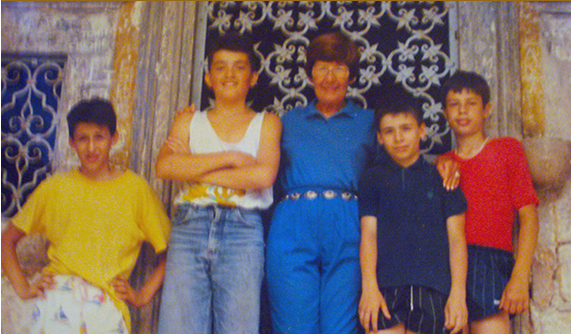 We have been doing this job passionately, with lots of love and we hope that you, as well as our previous guests, will be able to feel and experience that. What we really like are enchanted expressions on our guests'faces and their enthusiasm while visiting some of the beautiful places in our amazing country.
Taking all this into consideration, we kindly ask you to consider the possibility of hiring us as your hosts and your guides, and we will do our best to make your stay here as pleasant as possible.
We also hope that some of the comments of previous guests left on Trip Advisor, regarding their experience with us as their hosts, and their experience of Montenegro, will help you decide whether to hire us or not.
So, if you want to visit all these places and to experience them in a proper way, and all that in an interesting, relaxing way, feel free to contact us any time, in the way you find the most appropriate. We will be honoured to be at your service and to provide you with a local guide, who has been living there for a long time. Previous guests' comments on Trip Advisor will show you the way we work and the level of our service. We will do everything possible to make your stay in our beautiful country comfortable, relaxing and unforgettable. Of course, we hope to see you again after that.
WITH RESPECT, IVAN AND BORIS BRNOVIC
Our motiv is to treat our guests the way we would like others to treat us. Welcome to our beautiful country!