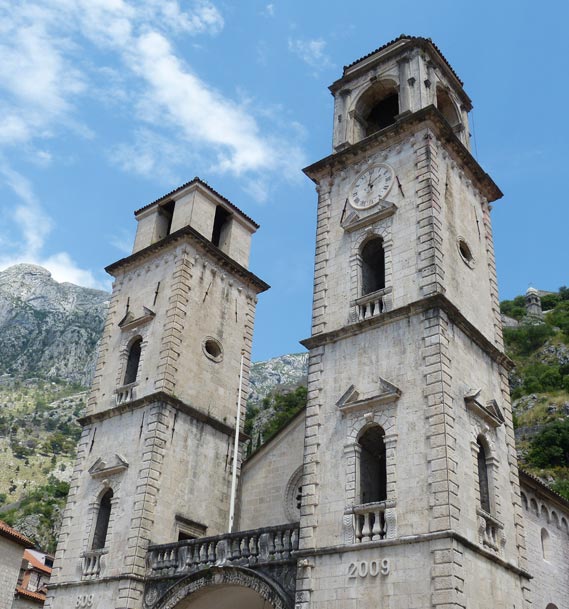 Kotor is a coastal town in Montenegro with a population of about 13,500. It is well-known for its World heritage medieval structures (including churches and fortifications) and its stunning natural setting at the very edge of the mountain-rimmed Kotor Bay.
Kotor is situated in a most secluded tip of Boka Kotorska bay, in the northern part of the Montenegro coast on the Adriatic Sea. Kotor has developed around Stari Grad (local language for "old town"), the city old town and best known landmark, which is listed with UNESCO World heritage sites. Kotor Bay is the deepest natural fjord-like bay in the Mediterranean Sea, and the scenery around it (including the steep mountains which come almost straight down to the waters edge) is spectacular.
Kotor is also unique because it is the only town on the eastern coast of the Adriatic Sea to be located by name in historic and strategic maps. Old Kotor was built like a maze for protective purposes and it is very easy to get lost here. In fact, even the locals get lost. Take a wrong turn and you will wind up far from your destination. This can happen even with a town map in hand. However, looking for landmarks, such as the 12th century St. Tryphon Cathedral, will help—and these landmarks are listed on nearly every tourist map.
The population of Kotor is multi-ethnic: less than half are Montenegrins, less than a third are Serbians, and a tenth are Croatians. Kotor is still the seat of the Catholic Bishopric of Kotor, which covers the entire area surrounding the gulf of Kotor.
History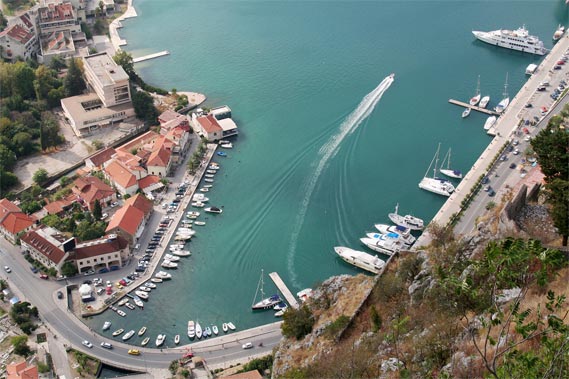 It is currently not known when Kotor was exactly founded, but archaeologists do know it was before the time of Homer and that the city was Greek (IV-VII century BCE) and was home to them as well as the Illyrains and the Romans. It was destroyed by the Visigoths in V century CE, but following that it was ruled by many foreigners.
First in 476 CE by the Byzantines, Boka in the VII century, Slovenians in the X and XI centuries, then by the Serbians in 1185 to 1371, the Venetians from 1420 to 1797, Austrians in 1797, Russians in 1806, France in 1808 to 1813 then Austria again. In the beginning of the 20th century they became part of Yugoslavia and then Serbia, but they finally became independent in 2006