What we are offering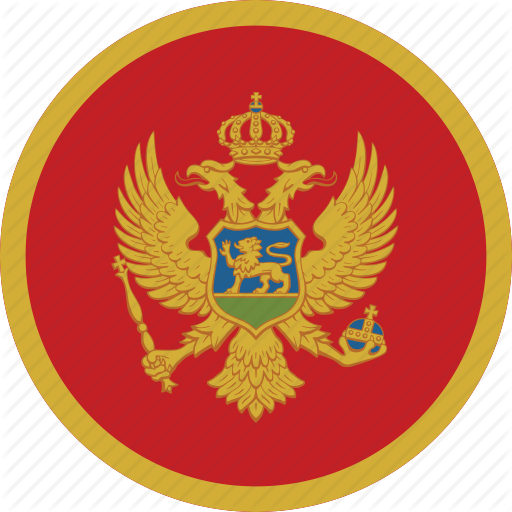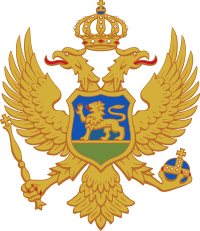 Hi there, stranger. We are glad you came across us. First of all we wish you a warm welcome to Kotor and Montenegro as well, your gateway to the scenery, beauty, history and special charms.
You are about to come in visit to Montengro, or at least planing to do it. You where never here before. You read something or maybe nothing about our country. You do not know no one over here. You need some accomodation, or some beautiful tour or just someone who will show you around. But who? There is a solution. Please be free to get in touch with us. We will be more than happy to help you.
As a legally registered agency, we are offering all kind of services (accomodations, flight tickects, transfers, etc.). But on these pages we are offering something we are best in. Private and personalized tour for single person, couples, families with their kids and relatives, smaller or bigger group, troughout our entire beautiful country of Montenegro. If you really want to have a "taste" of our culture, easy going way life, our incredible history, than the private tour is a right choice. Our country of Montengro is such a beautiful place to come in visit, that we as its humble but proud residents, as your honored hosts and guides will make that experience just a little bit better, by taking you to visit some amzing places, to witness stuning landscapes, to hear stories, hard to beleive in. You will be provided with a comfortable, safe, clean, air conditioned, non smoking vehicle. You will be provided with a licensed tour guide, who is trained to give you the right informations, who is also trained to entertain you, when is needed. We assure you that you will not be bored. You are free to exchange infos with the guide. You will be free to demand enything, except things concerning your safety. That is coming first. Your guide will taking care of your safety and comfort, the entire tour.
No need to look further. You are at rihgt place. Pick the tour, book it trough our safe and esay system and see you overhere.
Who We Are?
We, brothers Ivan and Boris Brnović are native Montenegrins who have lived in Kotor since 1982. We have traveled worldwide, working in the maritime industry before establishing Kotor Tours in 2016. We are passionate about our country's history and culture, and our success in offering our expertise and experience to clients is reflected in our five-star ratings on TripAdvisor.
We are the owners a small AUTHORIZED AND LICENSED Tour Agency Kotor Tours ( licence number: 503; part of Cataro Tours ltd Tax Identification number:03177068), with a team of licensed tour guides. The headquarters of the agency is near the port of our marvelous old town of Kotor, which is the UNESCO World Heritage Site, since 1979. The place where we grew up. The place were we started our families. The place which is at the top of the list, of 11 less-known European cities to visit (Link: 11 Secret European Towns You Must Visit).

If you happen to come to Montenegro you shouldn't miss to pay a visit to our beautiful city of Kotor. The center of culture. You will be amazed by its mighty ramparts (and more), 4,5 km (2.8 miles) long. Still standing, like those where never under the attack.
Why to choose us
The questions you are now asking yourself probably is something like this: "Hm? Why should I choose these guys to be our host? Why should I book with these guys? Why?" Well, at least we hope you do so. Meaning there is some chance that we will be chosen. If it is so, than PLAESE let us try to explain why.
There are few reasons why you should choose us. We are legally registred agency. We hire only licensed proffesional guides. We have made for you 100% safe, simple and functional way of payment and booking process as well. We are passionate and totaly commited to our goal to satisfy all of our guest, because this is our full time and only occupation. Therefore, the level of the service provided is at the highest. We like to share with You the emotion . We like to see smile on Your face. And beleive us, when we are telling You will remember for long the laugh, and the enjoyment you will have while touring with us. We are residents of our marvelous city of Kotor and proud Montenegrins, so we like to share some personal experiences with you. Maybe a design of our web site is not so great, as you may like. Maybe our tours are not so nicely described as you would like. For that please accept our most humble apologies. But all the reasons from above can assure you that you will have one beautiful, safe, relaxed, interesting and long time memorable tour. So, you should not hesitate. The only direction you should take now is to go to our excursion button and choose one. You will not regret. On the contrary. If You aprove all of this than we are positive You will book with us.
Something about Montenegro
Our country of Montenegro (Black Mountain, what a dramtic name!) is a small country, situated on, one of three peninsulas, which all together are forming the Meditteranean region. The surface area is of 13.612 km (5255 sq. miles). Population is of 625.000. One of the smallest country of the European continent we are. But one of the oldest! The smallest country in the world ever, qualified for the World Basketball Championship in China. One of the legends is suggesting that the God, after he created the world and people, unbeliveably left us without any land. So he gave us the piece of the world what he reserved for himself. So we became the land of sun, sea and snow. This is the country of high mountains and hihg peaks. Country of beautiful and clean sea. Country of over 100 sandy, pebbly, and some rocky beaches. Country of natural contrasts. Country of many cultures and religions. Such a beutiful country has so many things to show You, and so many things to revile. So many of what can be seen. So many of what can not be seen. Need to be hear about. So small country is advantage. Meaning You can travel from on beautiful place to onether, quickly and easy. So, a journey and visit to Montengro is going to be a big fat positive and very pleasant surprise. We are sure about it.
One of many amazing facts from our turbulent and very reach past is the fact that, at our Old Royal Capital, city of Cetinje the first book in cyrilic alphabet was printed. In the year 1484. We where the first among the entire Balkan population to print eclectic books, by using Gutenberg's printing press. The first book came out from the press was Holy Bible, somewhere arround the year 1453, which was the first book ever printed in Europe.
If You are coming by cruise, prepare yourself for one the most beautiful and stuning sails-in, in Europe. Sailing-in to the amazing Bay of Kotor. Which looks like a fjord, but it is not. It's a regular bay.
So once again welcome to Montenegro. Wild beauty
Tip
To have the best possible experience please be aware of Illegal business, false agency and false tour guides. The only one who can advertise, organize and perform tours in Montengro is an licensed and registered agency. Taxi service offering tours is against the law of our country, and by that punisheble. Taxi driver promoting himself and working as tour guide is against the law. Unfortunately there are a lot of those, advertising themselves on internet and especially Trip Advisor as tourist agency, which they are not. So please check it thorougly who you are contacting with it. Who you are booking with. Who you are going on tour with. Spare yourself from being imbarased infront of the Government random inspection, after Your "guide" has been stoped, to be checked for the documents. Futheremore, the only person with a permition of the Government, who can present you some location is a licensed tour guide. Not to be confused with english spaking driver. Licensed tour guide should be wearing the license all the time. Not wearing the licence is punishable by the law.
How you can know someone or something is illegal? Easy. Ask the real name of the "agency", ask the name of your "guide", go on web site of the Ministry of Sustainable development and tourism of Montenegro, and you can find the list of all registered tourist agencies and the name list of all licensed guides in Montenegro. Might take some time, but be patient. Serach a little bit, not to feel sorry later. All of us, legal agencies and licensed tour guides, are giving our best to assure the best possible experience you can have. Because you diserve it. Our beuatiful country deserve it, too. We do not want your experience to be spoiled with anything. We want you to enjoy and to remember our country for good, not for bad.
Please have understanding what we are trying to achieve. Thank You.