What we are offering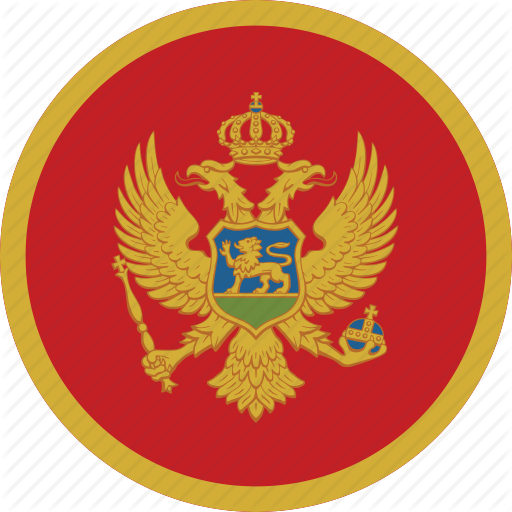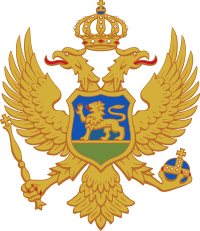 Hello traveller. We're very happy you found us.
We extend a warm welcome to Kotor and Montenegro and we are excited by the opportunity to guide you through the spell-binding scenery, intriguing history and unique charm of our home city and country.
Whether you're already on your way to Montenegro, still planning your visit or even maybe wondering whether you should make the journey, it's likely that:
this will be your first visit;
you've maybe heard good things about our country, but know very little about it;
you have only limited time;
you know no-one here;
and perhaps you're yet to choose your accommodation.
But now you've found us, please relax and let us take care of you.
Helping you to get the absolute most from your visit to our country – however short that might be – is the driving force behind Kotor Tours. It's our abiding pleasure… the reason we do what we do.
As a fully registered agency, we offer all the travel services you would expect – accommodation and flight bookings, airport transfers etc – but getting you here and settled in is only the beginning…
Please browse through our website to learn more about the incredible sights and experiences we can show you and to discover the "personal touch" for which we are famous.
In our humble opinion, a private tour is the ONLY way to really experience and appreciate what Montenegro has to offer. Kotor Tours provides private and personalised tours tailored to your needs. Whether you're a lone traveller, a couple, a family group or a large group of friends we will do our utmost to honour your trust in us and make sure that you will long-remember your time in our country.
You will be chauffeured in clean, air-conditioned, non-smoking vehicles. Your personal guide is fully licensed, trained and equipped to keep you excited, smiling and safe throughout your tour.
Our excursions are described in detail here and bookings are easily made… but please don't hesitate to contact us with any questions or special requests.
We are sincerely honoured to have the chance to show you the best of Montenegro and, we hope, to earn your friendship during our time together.
We are really looking forward to sharing our beautiful country with you very soon.
Who We Are?
We are brothers, Ivan and Boris Brnović, 23rd generation Montenegrins born in Podgorica, but raised in Kotor. We have travelled worldwide, working in the maritime industry before establishing our family business, Kotor Tours, in 2016. We love our country's history and culture, and passionate about sharing it with visitors is reflected in our five-star ratings on TripAdvisor.
Kotor Tours is a boutique, AUTHORISED AND FULLY LICENSED tour agency (licence number: 503; part of Cataro Tours Ltd Tax ID Number: 03177068). We have a team of licensed guides and our headquarters are near the port in the Old Town of Kotor.
A UNESCO World Heritage Site since 1979, the preservation of Kotor's unique and rich historical and cultural heritage is recognised as being vitally important. This is the place where we grew up, the place where we today raise our families and the place that is praised as one of Europe's finest 'hidden gems' (11 Secret European Towns You Must Visit).
A visit to Montenegro simply must include a visit to Kotor.
Why to choose us
So why trust us to host your visit?
If you want to:
experience Montenegro through the eyes of a local;
see as much as possible during your visit;
learn, not just look;
leave the planning to others so you can relax and explore;
feel comfortable and safe
Then please join us… you'll be in good hands.
As well, and as you should expect, we're fully licensed, hire only licensed, professional guides and booking our tours is quick, easy and 100% secure.
Something about Montenegro
Montenegro (Black Mountain is the dramatic title in English) is one of the smallest countries in Europe – and one of the oldest!
Situated on the western flank of the Balkan peninsula, our country has an area of just 13,612 sq. km (5255 sq. miles) and a population of 625.000 people.
Montenegro has huge, rugged mountains (dotted with ski resorts), Adriatic beaches that are among the best in the world, glacial lakes, deep canyons, remarkable Mediterranean "Blue Caves" and medieval towns, fortresses and churches all steeped in fascinating, and at times turbulent, history.
The mountains plunge almost vertically into fjord-like Kotor Bay and sailing into the bay is an unforgettable highlight of most Mediterranean cruises these days.
This surreal journey leaves every passenger stunned into awed silence as their huge ship edges through the bay's impossibly narrow entry and glides under towering cliffs so close you feel you could reach and touch them.

While the scenery is exhilarating, so much of the real Montenegro experience lies beneath the surface – in its culture and fascinating history.
For that experience, you'll need to go exploring with a local, professional and friendly guide… and we are pleased to be at your service.
Fun facts:
Montenegro is the smallest country in the world to ever qualify for the FIBA Basketball World Cup (China, 2019).
Local folklore has it that when God created the world he forgot to give Montenegrins some land… so He gave them the land He had saved for himself!
The first book ever printed in the cyrillic language was printed in 1453 in Montenegro's former Royal Capital, Cetinje.
Tip
We want your visit to be the amazing experience you deserve. We want you to take home great memories that you'll want to share with friends and family. So, please, a small word of caution: be aware of sham agencies, fake tour guides and taxi services illegally offering tours.
Unfortunately they are too easily encountered today, especially on-line, despite the best efforts to stop them with regular, random licence checks, inspections and heavy penalties.
Only licensed, registered tour operators can offer travel and guiding services in our country.
Please check carefully that your guide and/or the agency they work with is properly licensed (guides are required by law to wear their licence at all times). You can check any agency or guide's credentials on-line at the Ministry for Sustainable Development and Tourism (http://www.ctr.mrt.gov.me/Portal/faces/master.jspx?_adf.ctrl-state=18oumsntcd_4) or just ask to see their licence.
Illegal operators undermine our visitor industry, leaving visitors disappointed and upset (for example, when they fail a random inspection and the tour has to be abandoned).
You deserve the best, our country deserves the best – don't be discouraged, just please be cautious and…
Let's go exploring!